When we left for Florida on March 5th, 2020, we had planned to return home on April 6th. However, COVID-19 forced us to come home early. The pictures below show the snow we encountered at home when we returned early on March 19th. Had we returned on April 6th, as planned, we would have encountered a lot less snow!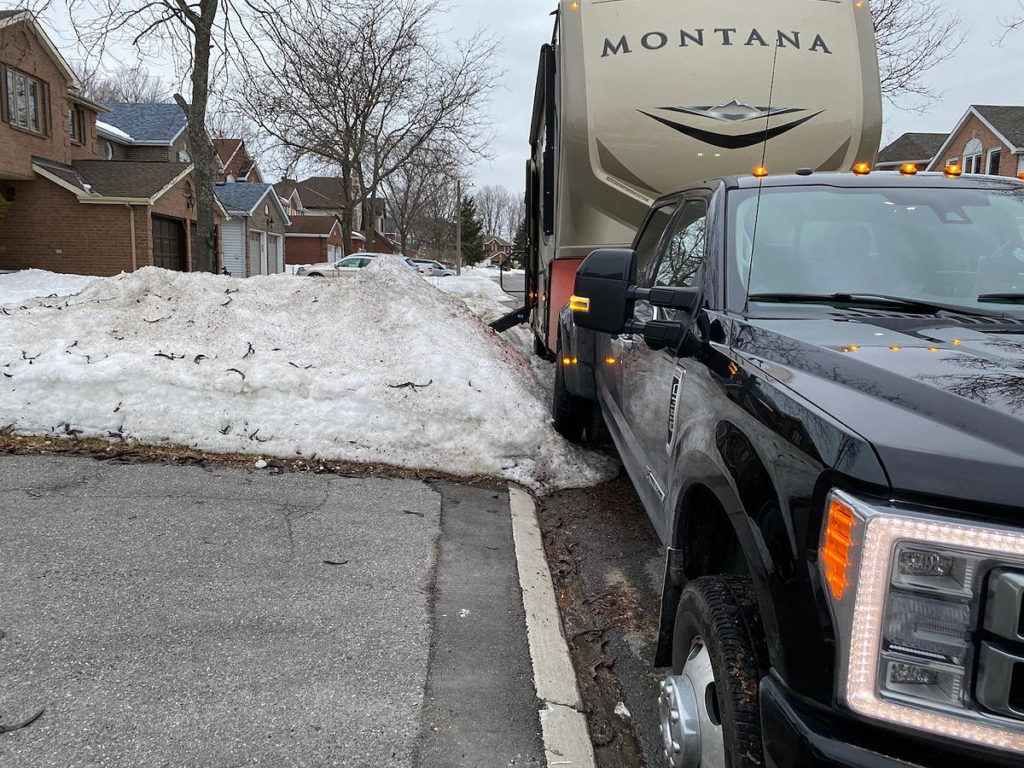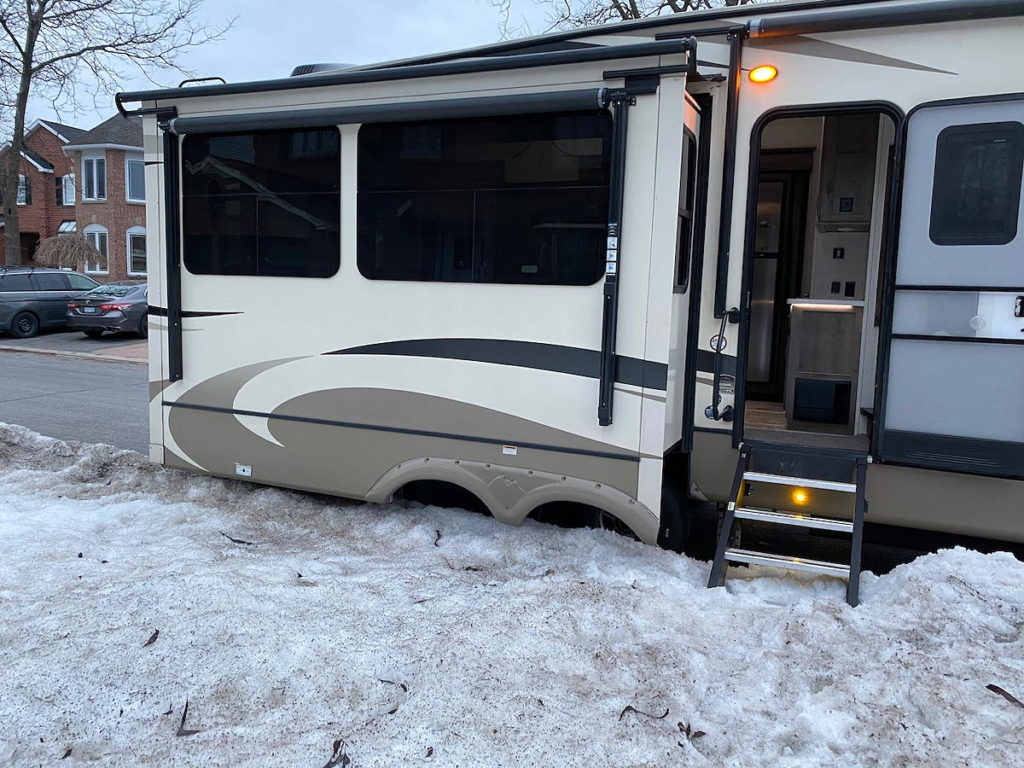 There was a lot of snow on the ground at that time of the year. That's what we expected having arrived home so early. We had to dig a path through the snow to get to the trailer door. Then, we had to dig through the snowbank so that we could lower the stairs enough to get into the trailer. As it was, we couldn't lower the stairs enough to close the trailer door with the stairs out. However, at least we could get into and out of the trailer with the door open.
Had we returned on April 6th as originally planned, we would have encountered hardly any snow at all. The picture below shows how little snow there was.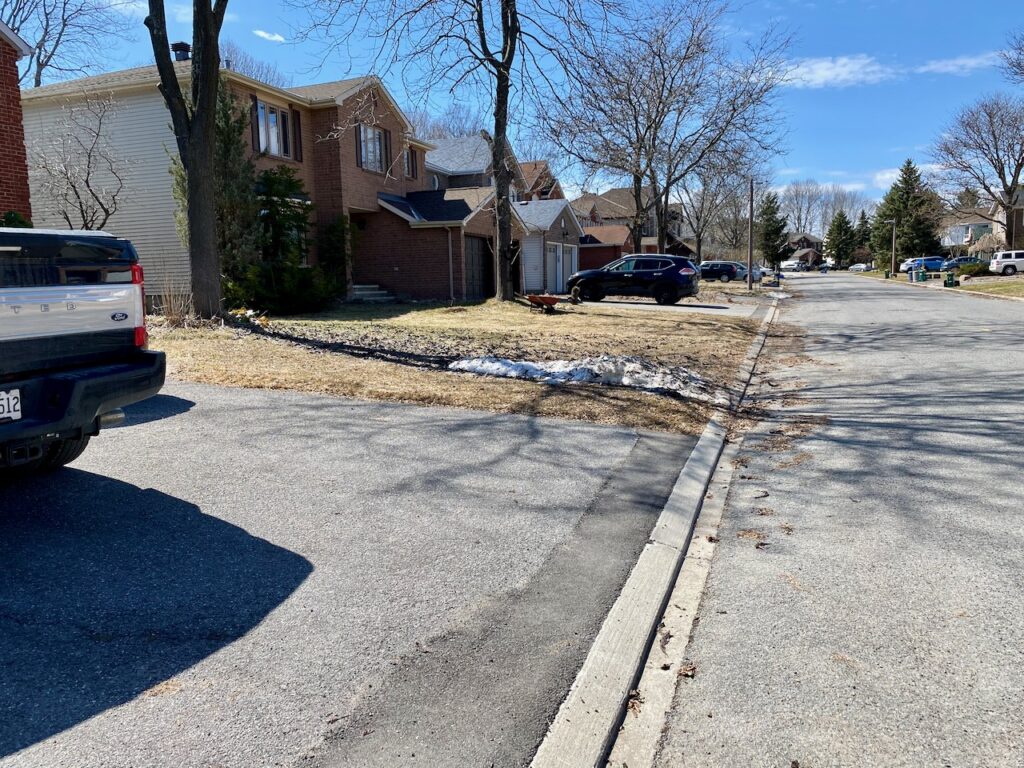 We would not have needed to do any digging at all! Of course, that's why we always plan to come home from Florida in April. A lot of the point of our Florida trips is to avoid as much snow as we can. That was foiled when COVID-19 forced us home early.
Now, we wonder when we'll be able to get back to Florida again. Perhaps we'll be lucky enough to head back at the end of October. Time will tell…
This post was made public on October 21st, 2020.